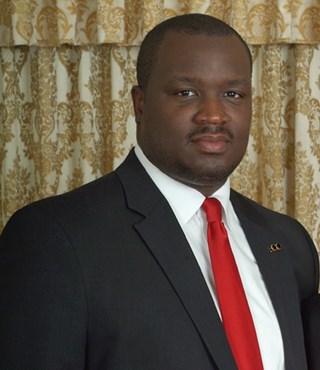 Justin Green
Vice President
---
Mr. Justin M. Green is a native of Vicksburg, Mississippi. Mr. Green holds a Bachelor's Degree in History from Jackson State University; a Master's Degree in Education Administration and is completing his Doctorate in Organization Leadership from Grand Canyon University.
Mr. Green, in his civilian capacity, is a career educator. He has served as a 7th Grade Social Teacher, Middle School Assistant Principal, and has been a Middle School Principal for seven (7) years, all within the Jackson Public School District, with the last five (5) years as the former principal of Powell Middle School.
Within the military, Mr. Green has served for 18 years and continues to serve within the Army Reserves at the rank of Major branched Logistics. Currently he is serving full time as the Plans and Operation Officer for the G3 of the 94th Training Division in Fort Lee, Virginia.  He deployed in 2003 and 2008 to Iraq in support of Operations Enduring and Iraqi Freedom. He also deployed in 2017 to Kuwait with the 401st Army Field Support Brigade. He has served in many leadership capacities within the Army, most recently as the Battalion Commander of the 8-108th Transportation Battalion in Jackson, Mississippi.
Justin M. Green is married to his wife, Brittany and they have a beautiful 9-year-old daughter, Raelynn.