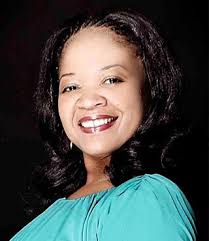 Karla McCullough, PH.D
Executive Director
---
Dr. Karla L. McCullough was raised in Jackson, MS. She earned her bachelor's degree from Tuskegee University in Psychology and her master's in public administration from Auburn University. After having a son and feeling the tug of home, she returned to Mississippi, where she received her PhD in Urban Higher Education from Jackson State University.
Dr. McCullough serves as Executive Director of the Juanita Sims Doty Foundation where she is the executor of its goals and objectives and provides direction and leadership applicable to the realization of the organization's philosophy.  The mission is to improve the quality of life for children of color and the overall health and wellness of the family through youth development, mentorship, education and advocacy. She has spent the last 10+ years working to build the capacity of individuals, the community, and systems to establish more equitable opportunities for people of color, particularly, the youth. Her approach to the work is focused on transforming inequitable engagement, policy, practices and procedures.
Karla serves as the Project Director of the Ambassadors of the Evers Academy for African American Males (A-TEAAM), a mentoring program for young males of color, in partnership with the Medgar and Myrlie Evers Institute. She is co-developer of the A-TEAAM initiative carried out by a consortium of 21 community organizations who serve as mentor villages for the character education and leadership development mentoring program. She is the developer of the culturally responsive curriculum that is used across the country and has trained 200+ mentors and volunteers from the community, and public and private institutions across the nation.
Dr. McCullough also serves as co-project director of the intergenerational mentoring program, Empowering Scholars through Education, Engagement and Mentorship Program (E-STEEM) for girls, a partnership with the Cleveland Empowerment Foundation, Jackson State University and Mississippi State University.
Karla develops and designs culturally responsive programming for various organizations/companies across the country.  She utilizes her training, writing, speaking, and community building so that children of color have the equitable opportunity to grow and thrive in a safe, supportive and just society. She is one of twenty Forward Promise Fellows, backed by the Robert Wood Johnson Foundation, from around the country, that works to ensure boys and young men of color can heal, grow and thrive. She continues to mobilize communities to bring awareness, create solutions and increase individuals' capacity to affirm the humanity for children of color.
When Karla is not carrying forward all work, she serves as the owner and principal consultant of the Tri-K Group, a small business consultant firm that assesses, coaches, trains and supports organizations and companies on actively practicing diversity, inclusion, and equity through the lens of a human driven approach.